Are you ready to start living?
Where driven executive women go to recharge, find balance, elevate their business and gain their time back…
Apply for 2023 Mastermind Group today!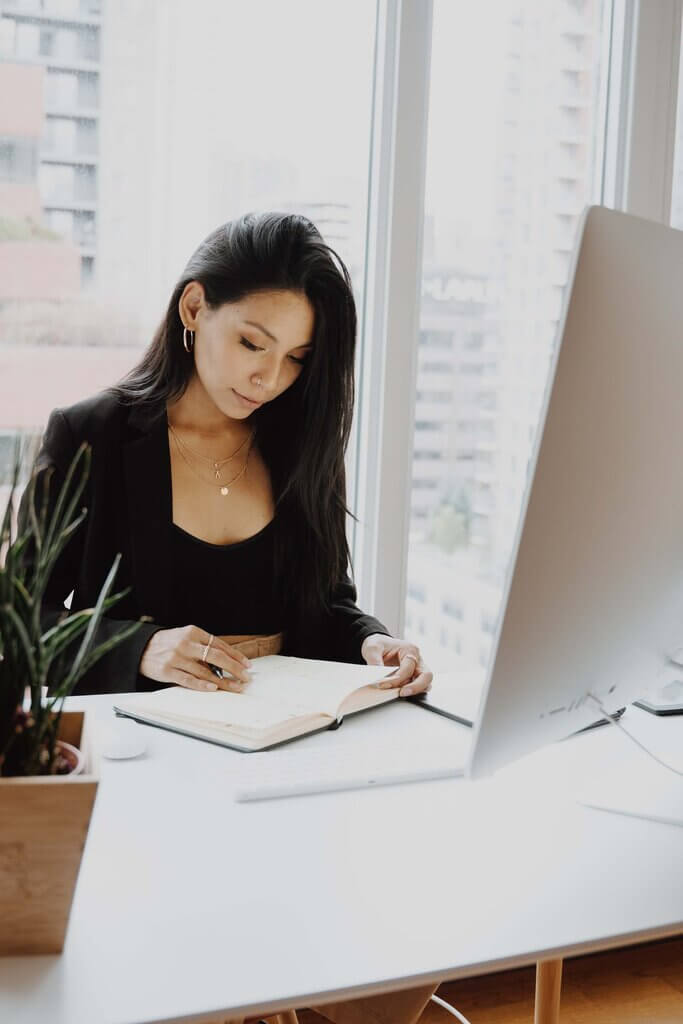 Does this sound
familiar

?
Those are real stories from women just like YOU:
Successful female executives, high-achieving women, who joined Live for Livin to find out that you CAN gain your time back…
While getting everything you want out of life and being successful (guilt-free!)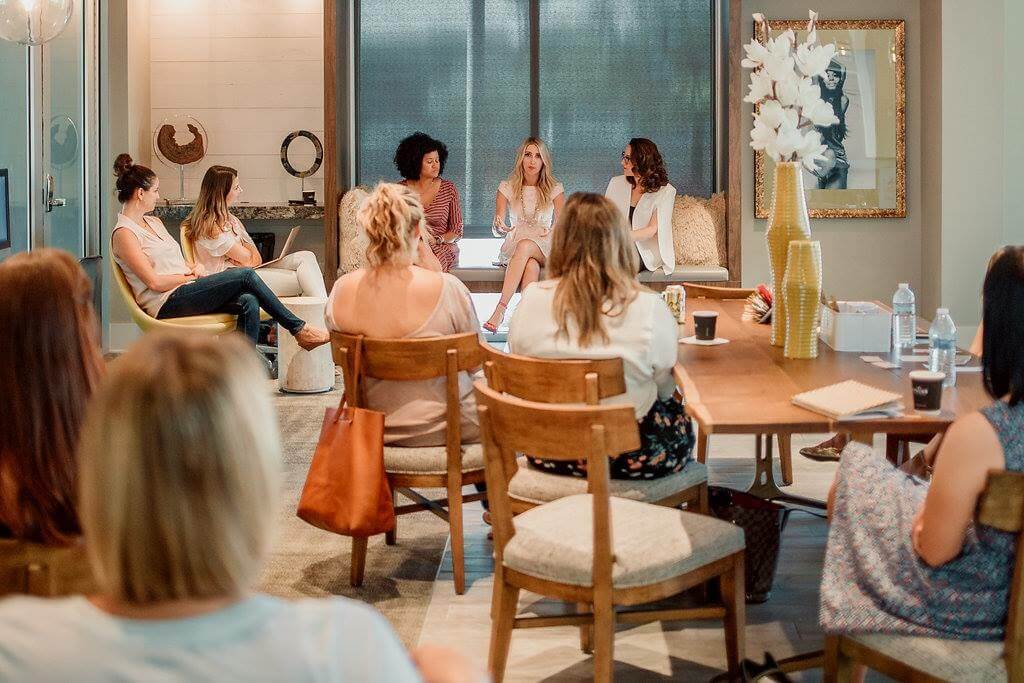 Because you know how limited networking is for women in senior positions.
Once you get to a certain level in your career, fewer and fewer women understand DEEPLY what you're going through.
Jealousy still exists over advancements, others don't understand your sacrifices, you get judged for being a mom.
A supportive network outside of your company who are at the same (or higher!) caliber as you is extremely important. And you need a group and leader who actually PUSH you to achieve your goals, not just supportive friends or family.
The one belief you're lacking...
I'm Olenka Cullinan and since 2010, I have coached executive females and discovered that all of them lacked one significant belief…
That you can have a balance of an extraordinary life and enjoy your success.
Your high profile career does not have to come at a price of high-level stress, losing relationships with your kids and missing connections with your partners, families and friends.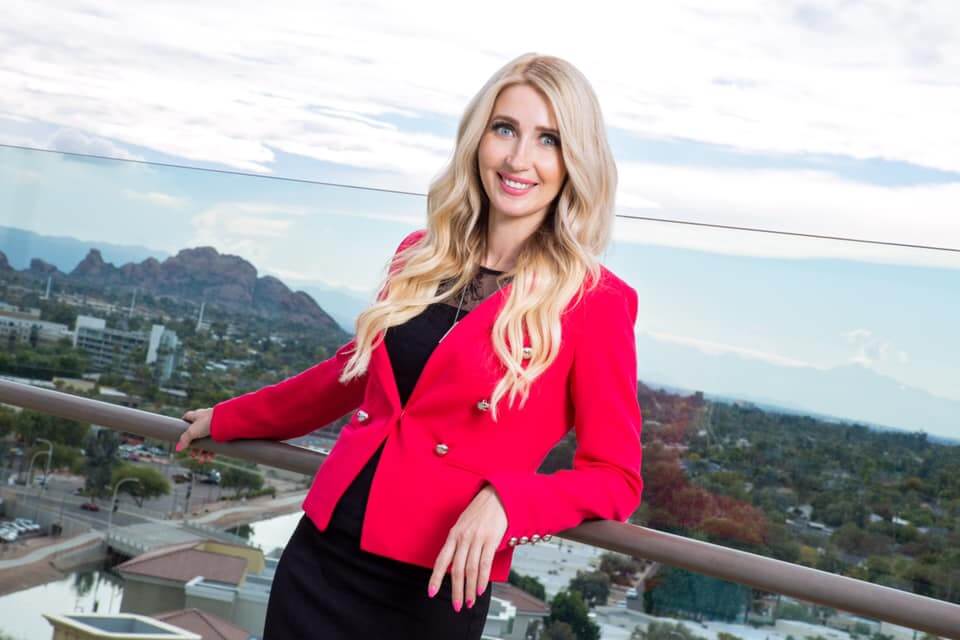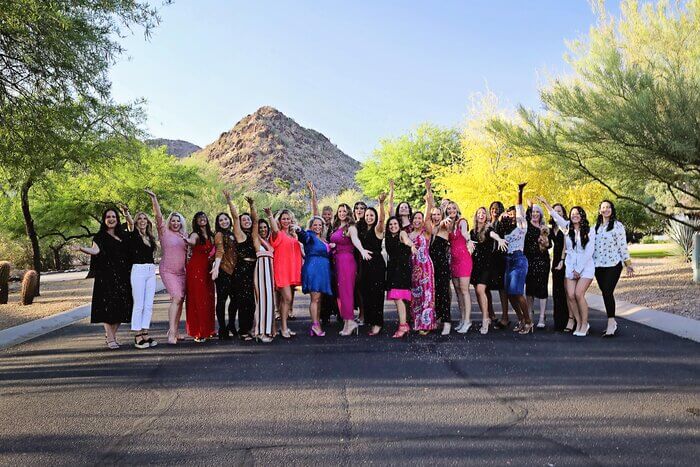 Embrace your worthiness and stop settling for a career you've outgrown or aren't passionate about, or strained relationships with your family, or not rising to the next level.
It's time to take a step forward, forget the past and leap into the future.
This combination of 1-1 work and peer connection Mastermind model helps executive women like you create life on your own terms… and gain your time back while scaling and maintaining your success.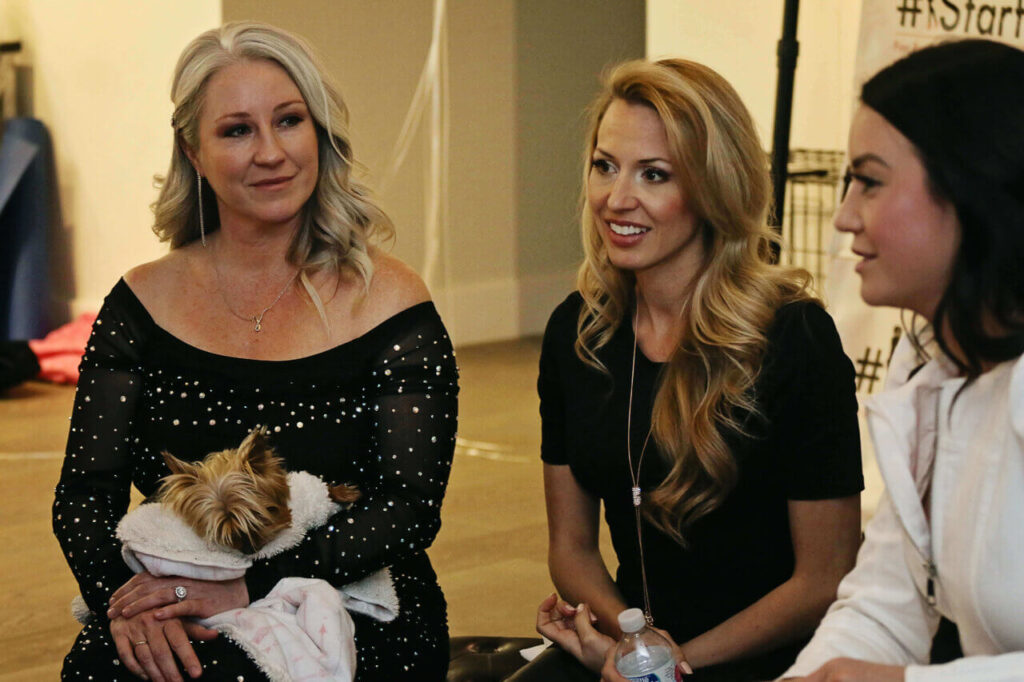 Finally have women support YOU!
Live for Livin is a vetted group of very driven women running six to eight figure organizations around the globe.
Women who speak your language, understand your struggles and are searching for the same "holy grail:" gaining their time back while creating life on their own terms!
This is the place where you are free to vent, be listened to, and get unbiased opinions. Where you say, "Wow, this is a different perspective. No one has ever told me this before."
"I never believed that "work-life balance" was real. The shifts in my mindset and the strategies I gained from working with Olenka and women like me are unlike any other community I've been in!"
—CHRISTINA P., VP OF OPERATIONS

Elevate
Establish foundational shifts to how you approach your life and work so you create actual "work-life balance" and experience fulfillment with success.

Learn
Attend engaging training sessions to learn ideas & systems from other leading executives & mindset experts to save time and increase profit.

Grow
Get accountability & support from peers facing similar challenges and situations. Share and exchange ideas in a confidential setting.

Connect
Feel understood and supported with this group of CEOs, Presidents, and executives led by esteemed business and mindset coach, Olenka Cullinan.
"Everything you bring to the table is phenomenal Olenka. The personal growth in my life and professional growth in my life looks absolutely nothing like it look 3 years ago. I walk with my head up and I'm very rarely on the ledge today."
—Shanell M, Director of Business Development, Home With Help
12 monthly 3-hour (In Person/On-line) events plus:
Get peer support and advice during the peer presentations & problem-solving sessions. Learn from other CEOs, COOs, GMs, and Executives across industries.
Social connection plus an opportunity to invite a powerful woman to experience the magic
Gain access to Olenka's exclusive network and introductions
Learn directly from Guest Speaker CEOs and Presidents from top performing companies globally
All sessions and events are recorded and saved (if you cannot attend live and need to review)
Apply the proprietary GPS Method to your vision and create the blueprint to make it come true through 1-1 sessions with Olenka Cullinan (one 45-minute session per quarter).
Work with a partner executive woman who you meet periodically on your own in-between events and sessions. (Like a BFF who gets you and shares the safe space with you!)
Opportunities to be featured in our iStartFirst Podcast and introductions within the Inner Circle to advance your mission and expand your network
You get $40,000 in total program value!
Ready to join the most amazing group of driven women? claim your spot below

"I just sold my sixth intensive session. That's $9000 you influenced me to create in my business that I was leaving on the table! With very little time commitment. That's what that means. Thank you for helping me see it."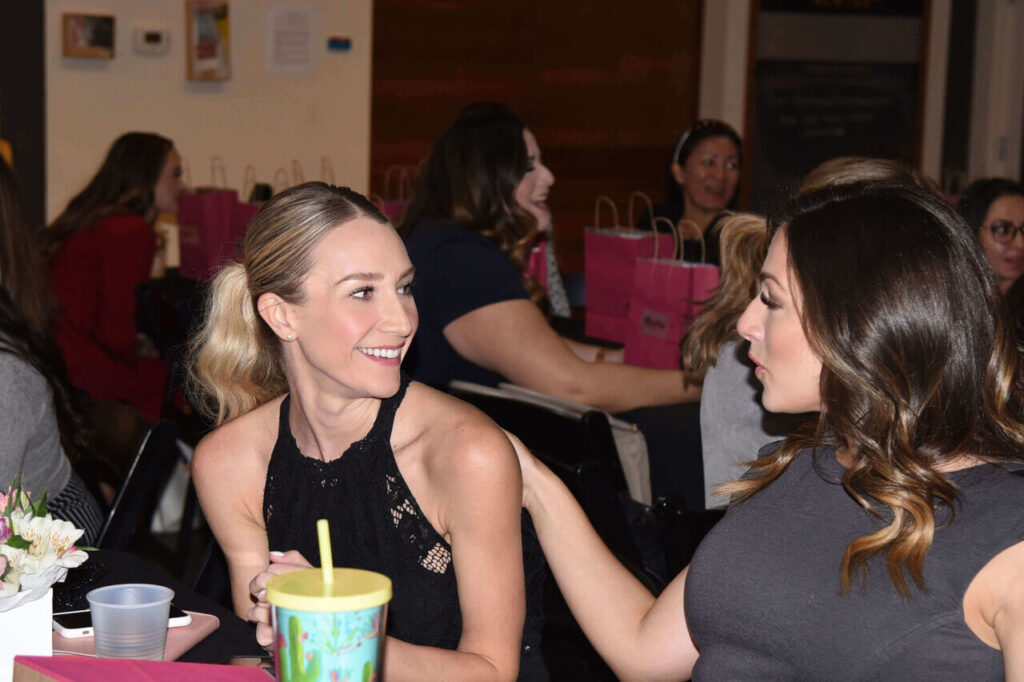 Get your investment value in new relationships, quality of life change and/or company profits – or your money back.
→ No questions asked.
Stop sitting on the fence and take action.
"The structure of the program inspired me to think about my WHY statement and how I can incorporate my passion into my professional and personal life. It also provided me the ability to tactically create and meet daily, weekly, monthly and quarterly goals so that I will be able to make my vision a reality. If you are wanting to take your life to the next level and to find balance - this is your permission to live for living!
—SHEILA STOTLER, SENIOR VICE PRESIDENT
A multi-business owner, global corporate consultant, and mom, Olenka has transformed thousands of female clients since she began coaching & speaking in 2010. Focusing on what makes life balanced and joyful, she loves helping women build life on their own terms.
Named Top 10 Coaches in 2021 by Yahoo News, Olenka has worked with top companies globally, delivered 2 TEDx talks, published 2 Amazon best sellers, was nominated Top 100 Women to Watch by Women's Business Journal and appeared on CBS, ABC, Yahoo Finance and Huffington Post. Her clients gross six to eight figures, and she empowers you to believe that success can be fulfilling and balanced!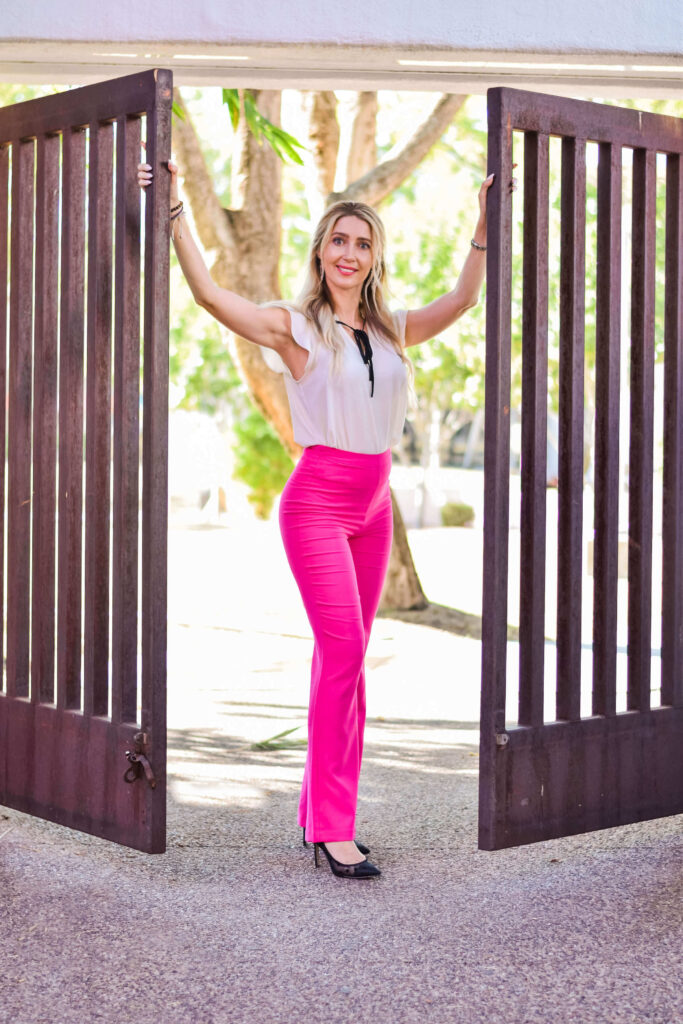 "Olenka's expertise lays in her ability to simplify long-term, big picture plans into smaller, digestible steps to create a very clear roadmap to success. Her credibility, authenticity, and passion to help others is evident in all aspects of both her personality and work."
—Kristina Sescon, CEO, Mom Millennial
Ready to Join Live for Livin Mastermind?
Live for Livin is for you if...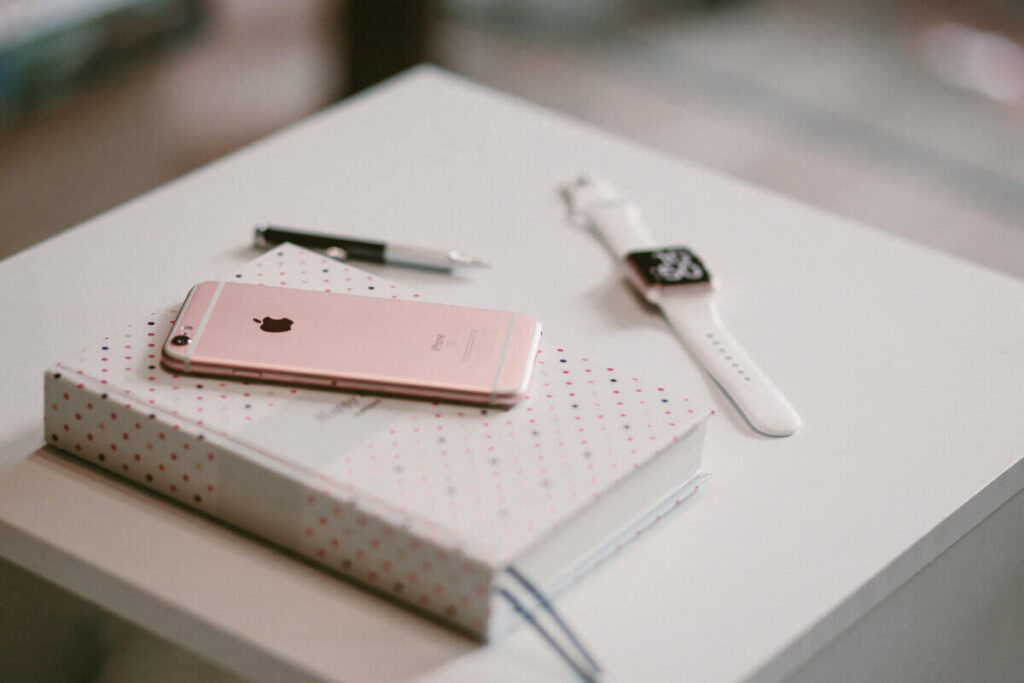 It's difficult to switch off from "work mode."
You're a mom, wife, daughter. But sometimes it feels like you're still just the "boss" at home.
Your relationships with your children are strained, you don't truly feel present in the moment as you're still worrying about work…And at work, you're still worrying about your relationships.
With Live for Livin, you learn the techniques to have a balanced lifestyle. One where you perform well – at home and at work.
You need support with your career & business.
As an executive, you deal with problems all day long. You get frustrated with your employees or coworkers. You aren't sure what the right decisions are that arise…Should I spend money on ads? Should I stay in my position or move on? You may even experience anxiety attacks from the stress.
Live for Livin finally gets you the answers you need so you feel confident in the direction you're heading!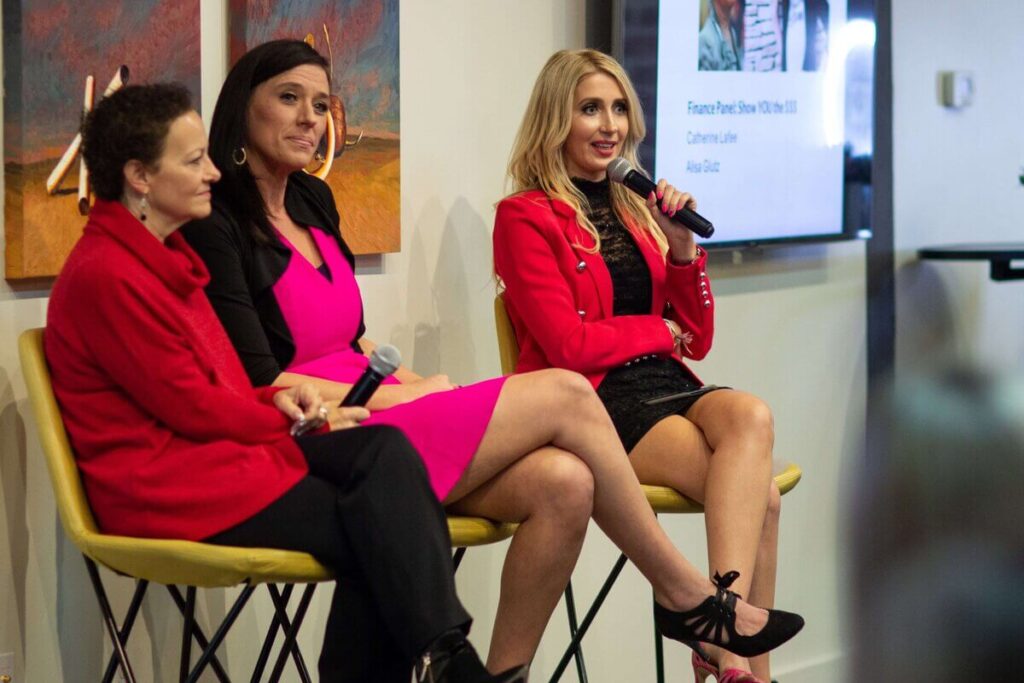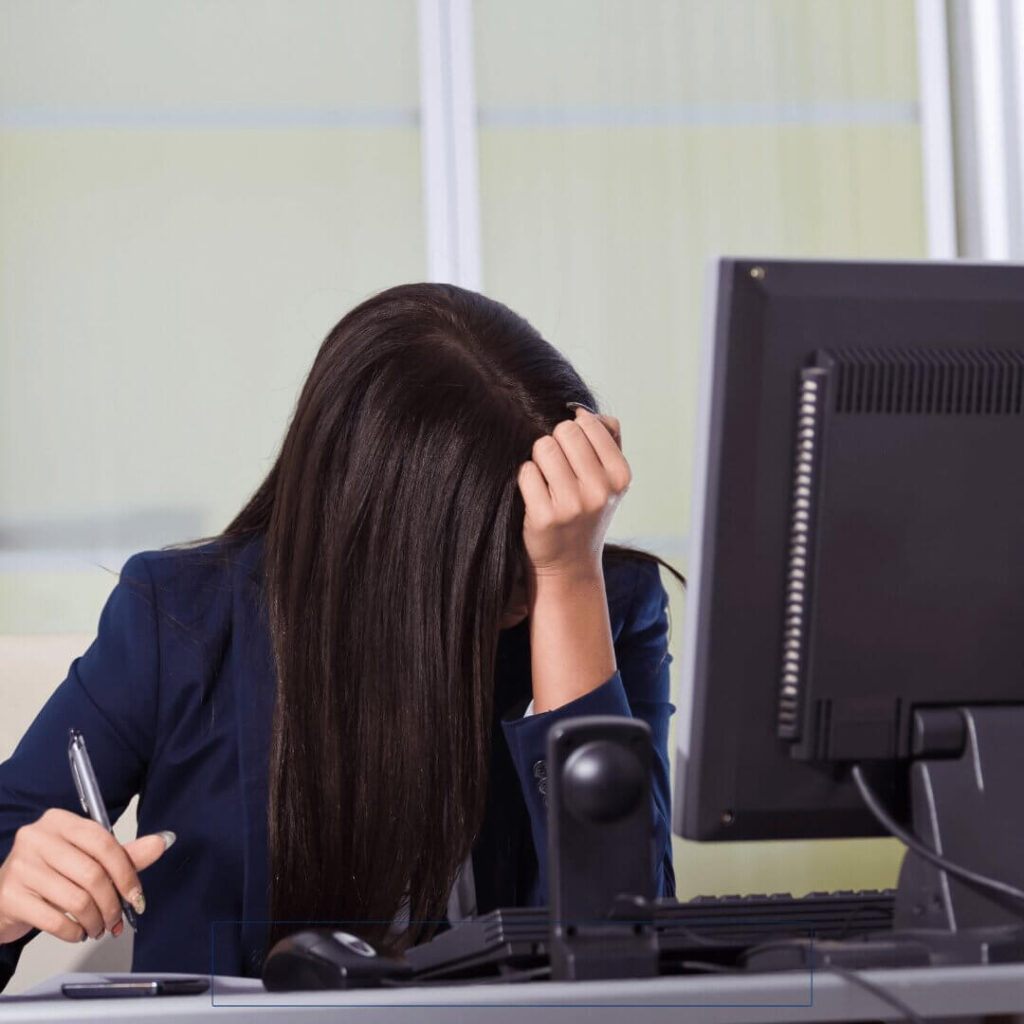 You're tired of not getting
lasting results

from books, seminars & events.
You get excited and motivated for a week or two…but then what happens?
Nothing.
Live for Livin is the Action Plan you've been looking for to keep you disciplined day after day, month after month.
If you've ever said, "I don't have time, I'll do it next year," this program is for you.
Time to take back your entire life.
"I am financially, mentally, emotionally, and physically better because of it and I couldn't be happier or more grateful! Olenka's community creates confidants, business besties and balance which make you unstoppable."
—Jessie W., VP of Operations, Lincoln Financial
So let's take a leap…
because if you are going to live your one life for Livin, you need to face your truth and join today!
Live for Livin Application Form
"Coming into Olenka's sphere of influence changed EVERYTHING. I am so grateful for her wisdom, her no BS approach, and her genuine passion to see her clients and friends succeed."
—Amanda Freick, Sports Illustrated 2019 Designer, Founder, Amanda Louise Swimwear
Sample Upcoming Expert Events
(All 3 Hours Monthly)
All events are recorded and saved on the platform if you can't attend LIVE.
AND MORE to make your life balanced, your teams thriving and your ROI skyrocketing
Are you ready to uplevel...and find time & balance?
This is your chance to have the life you and your family deserve without sacrificing success.